Last weekend we were so blessed to be able to spend some time with Rusty's Aunt and Uncle and their kids. They live in a far away land known as Oklahoma. We don't usually claim those Okie's, since we're from Texas and all, but I guess these guys are worth claiming!
We didn't get to spend a lot of time with them, but it was a real treat to get to visit with them. We haven't seem them in such a long time. Hopefully we'll get to see them again soon.
Look at this rare moment caught on camera yesterday. It's a glimpse of what only happens once in a while. All three girls, sitting down, looking at the camera, at the same time. Usually times like these go undocumented, but I forced them to sit on the front porch so that I could at least try to get a good picture. I think I got pretty lucky!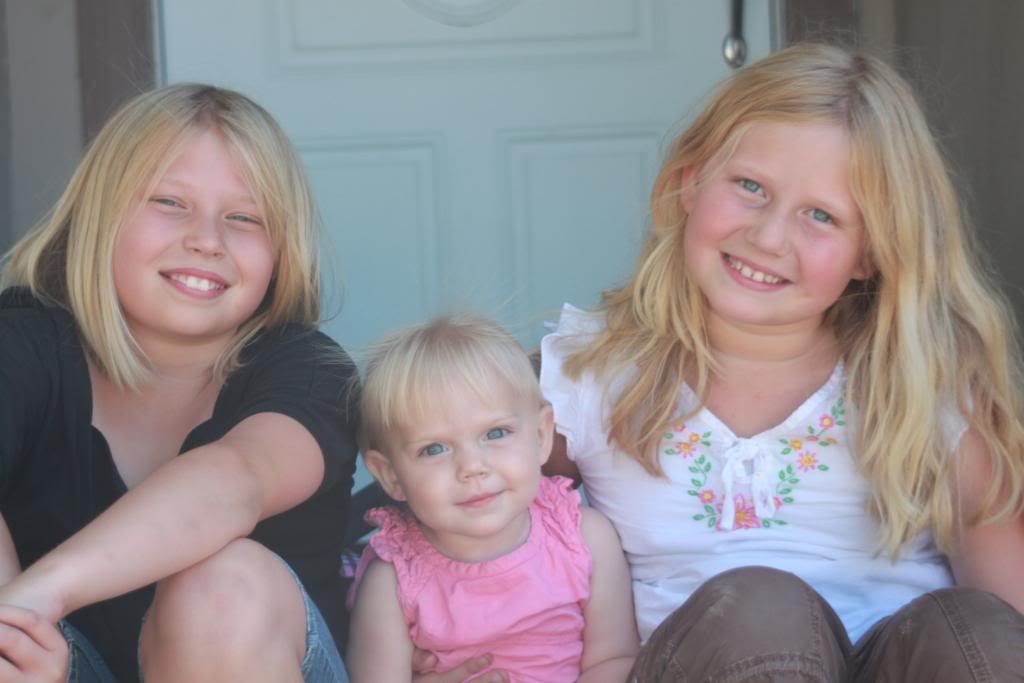 And what is this??? It's a once a decade photo! I HATE being in pictures so much that it almost hurts, but I got in one. A.) We were at the beach with a gorgeous background B.)I need to be in more pics so the kids will remember what I looked like and C.)I was forced by Rusty's Aunt.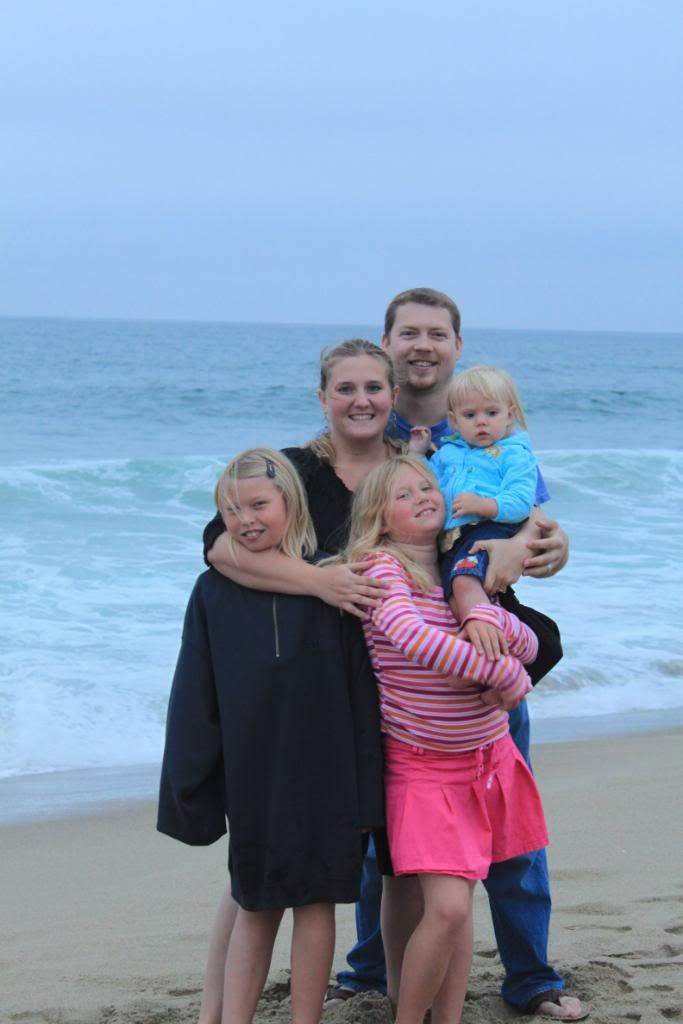 Just kidding, she didn't force me. I was sort of forcing Hannah in case you can't tell. My arm isn't that tight around her, just tight enough that she can't get away.
Have I mentioned how ready I am for school to be done?? Well, I am. We don't get out for another two weeks. I looked up my flight information today and cannot wait to hop on that plane. The kids are so excited to see their grandparents and get to do whatever they want, I mean, spend the night and play all the time.
Have a good Wednesday. I can't believe the week is already half way over. The days are flying by.
~Blessings~