Saturday morning we got up and ran around just enjoying being together. Soon enough we decided that we were bored out of our minds and that we wanted to just get out of town for the day.
As many places as there are to shop, eat, and go to in LA, it suffocates you at the same time.
We didn't go far. Just down the freeway about 45 minutes. We found a nice shopping center with fun places to eat lunch and just walk around. They didn't have anything we don't have right here in our city, but it was just nice to have some different scenery.
Mallorie took Ava down to see the water. I couldn't believe it, she usually doesn't want to have to watch Ava at all.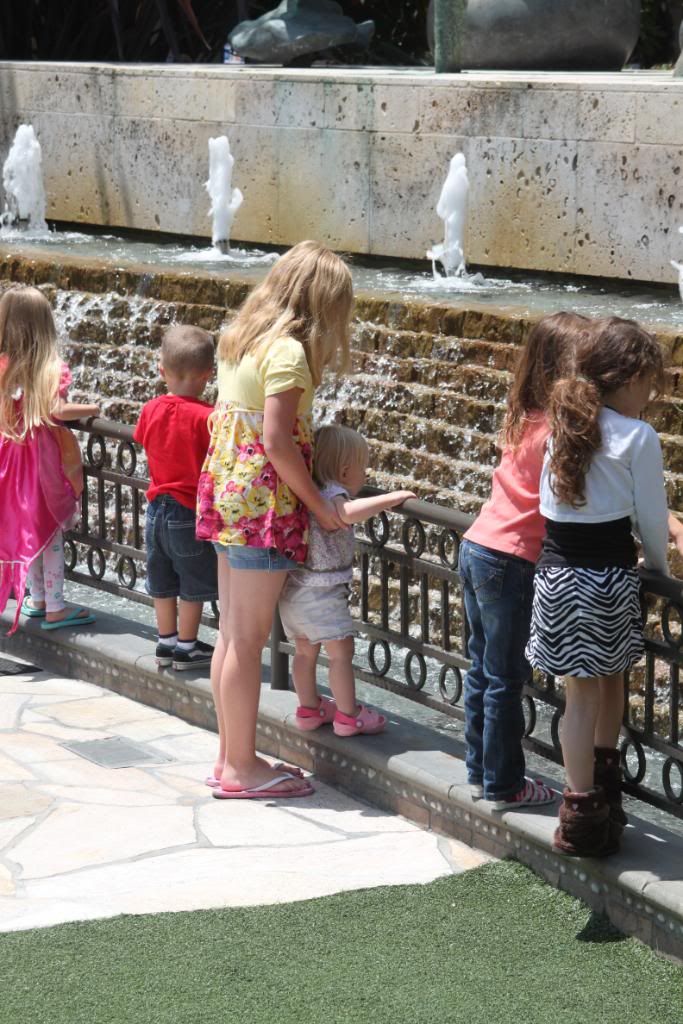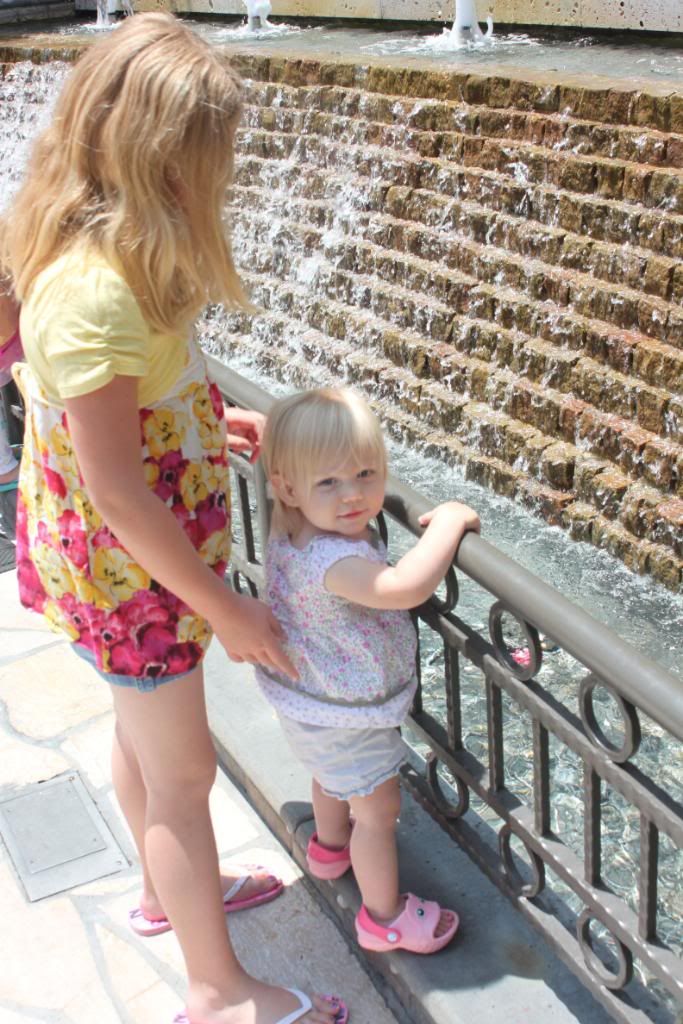 Ava is big time into doing everything herself these days. And everything is hers. So you're very lucky to get to hold her hand while walking or pick her up when she wants to walk. She was so happy to hold Hannah and Mallorie's hands while we were walking around.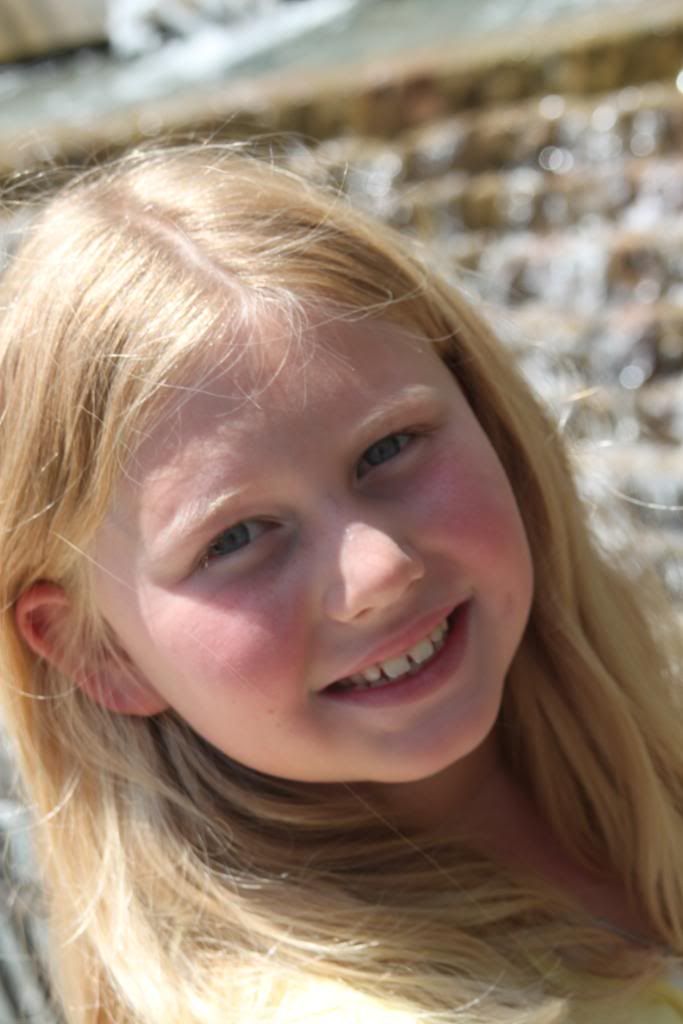 Miss Mallorie has been very negative lately. I don't know why, maybe just grumpy, but it's making me crazy. I think part of it is her age, she's trying to act so big, but yet is still such a little kid mentally. I have been trying to turn everything she says around and make it positive, but sometimes I just get bogged down with her complaints. Poor kid, she has got to change her attitude. I just wish I knew how to help her.
And then today, Hannah went to a birthday party while we were at church, so I took Mallorie by herself to get us a coffee. At church she watched Ava in the nursery for me while I sang. She was so good about it and Ava was so sweet to her as well. I was so proud of her for being such a responsible big sister. She later told me I owed her a dollar. I told her I'd gladly pay her for doing such a wonderful job.
This week as we start back to school I am going to be so busy getting ready for our Art Show at the school. I am so ready to get it over with. It feels like the final heave-ho before I can finally relax this year! I know next year will be much easier as I know what I am doing for the art program.
But the even more crazy part is that Hannah will be a fifth grader. I just can't quit thinking about the fact that I'm going to have a fifth grader. Today when she got home from the birthday party, she looked so big. My friend Nena took the girls to get their nails and toes done, then lunch. The girls all wore their dresses and sandals and looked so grown up. How crazy it was to see all these girls looking so grown up! Hannah had such a wonderful day. She said it was the best party ever. I'm so glad, it's nice that she got to do something without her sisters for once.
I hope you have a nice Monday. We're going to be starting another busy week, but it just means one less week until we leave for Texas and I can't wait for that! Have a wonderful day.
~Blessings~