I'm loving all of the pretty spring flowers, fruits and days around here. We get to go out and play after school and homework with the extra light we have in the evenings. Yesterday was really pretty and Mallorie and I went out to fertilize the lawn.
Ava was being a lazy bum watching a baby music movie and I told her she needed to get outside and get some exercise. I just get so tired of her not pulling her weight around here!
Just kidding, she watched a kid show for about 10 minutes yesterday. Enough time for me to put on my makeup and shoes. It was a first for me. She didn't seem to care much for it, so I was thankful for the few minutes I did get.
Mallorie helped me out quite a bit. She loves to help me with the yard, especially if she gets a cupcake as payment!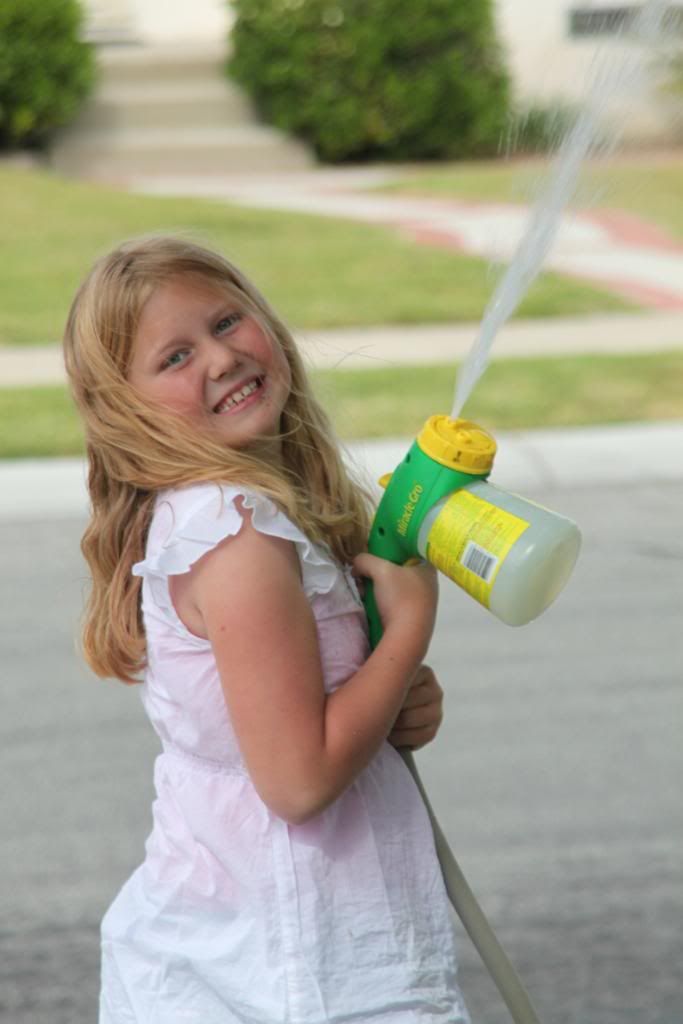 I got Ava one, too. I'm pretty sure she liked it. It was all over her face!
And this is what she likes to do everytime we go outside. Luckily she's still not very fast, but she's getting there.
And she thinks it's so funny when Mallorie chases her with the water hose. She'll be running before we know it!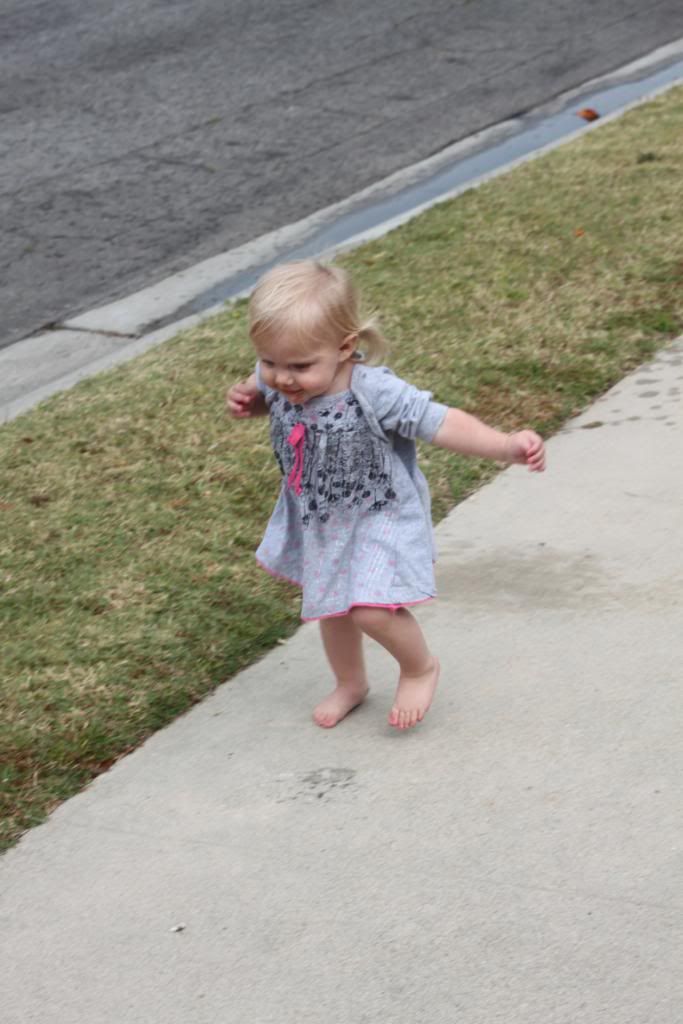 Ava fell asleep for the afternoon, which probably means that I'll be up late with her tonight, but I'm just thankful for the few minutes of quiet. She's been grouchy the last couple of days. Today some of my friends were here and she threw an all out fit! She was just so tired, but refused to take a nap. I know that's gotta be tough on her, she can't quite communicate with us yet and gets easily frustrated. Otherwise, she's as silly as can be. Especially when Rusty's around. he can make laugh like nobody else. I think there is no other sound more beautiful than a baby's laugh.
We've been getting a little bit of rain the past few days which is such a treat here! I hope you have a great rest of the week!
~Blessings~