Milestone #97. The blackeye. She got her first one today. Poor thing. She fell down the steps in my room. There are only three steps, but I guess today was the day she wasn't so steady going down. On Saturday she figured out how to go down them all by herself. She's been practicing a lot and I guess she got a little too comfortable and fell. I felt so bad. Mallorie was in the room with her and helped her up and got her to stop crying. She only cried for a minute, tough kid. I would have cried much longer.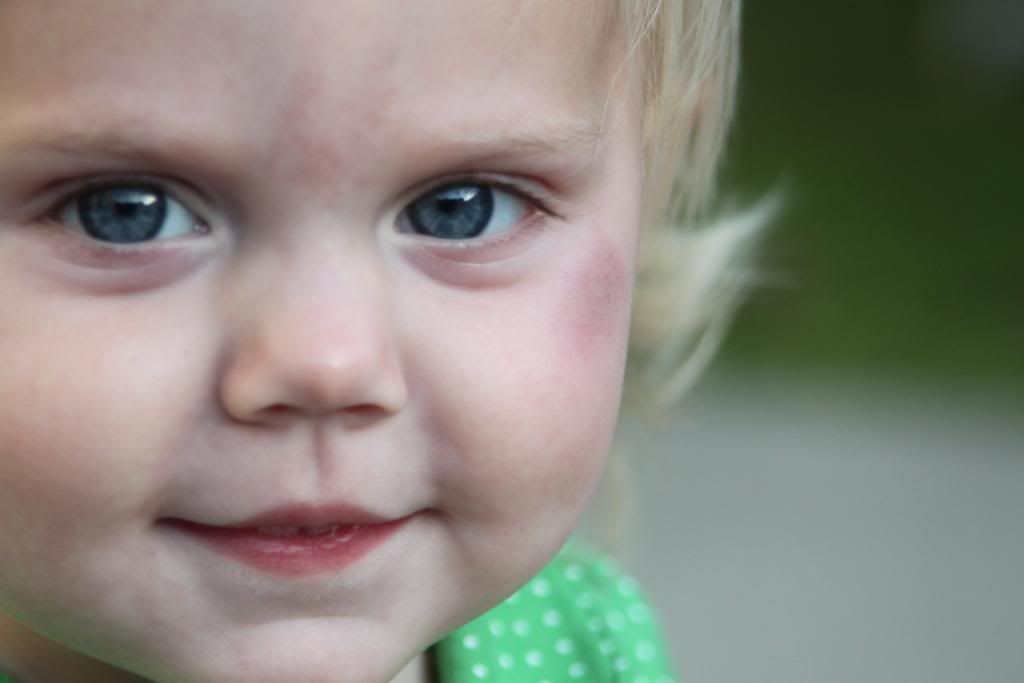 I got these cutie pie pics of the girls this afternoon out on our back porch. The lighting was so nice and I got so many pretty pictures. These were some of my favorites.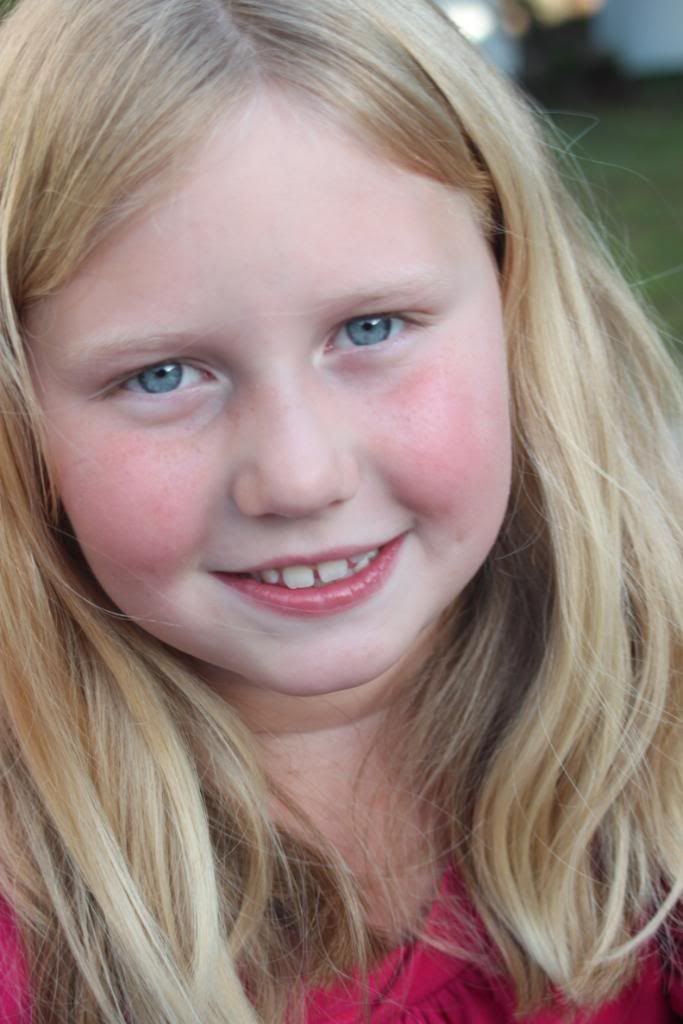 They're all so big. I can't believe it. Hannah will be 11 this year.
Here's a better picture of the "shiner" she got. Poor baby. It looked worse at bed time. Perfect timing too. My Mom gets here tomorrow and now all the pictures she takes of Ava will have a black eye.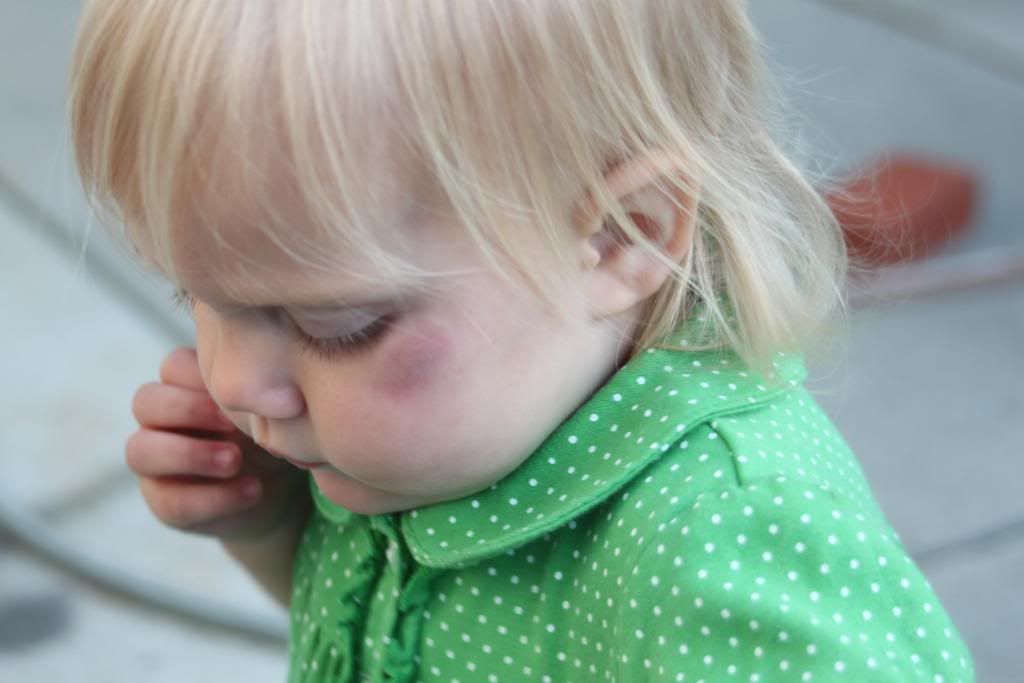 Oh! I forgot something very important! There's a new baby coming soon!!!
NO...not mine. Crazy people. Three is enough!
My little sister is having a baby in early September. I can't wait. It will be my first niece. I am so excited.I think because I had all girls, I figured she would be having a boy, but sure enough I am getting a precious little girly niece!
Sorry I haven't been doing a good job of posting. Rusty and I both got sick this week with some kind of sinus infection or cold. It was bad and we've both been pretty exhausted and feeling lousy all week. I feel a little better today, but poor Rusty is still pretty bad. Hopefully he'll get to feeling better soon.
I hope you have a great Thursday.