My friend Emily, pictured below, made a me a birthday cake yesterday for my birthday. What an amazing surprise! Thank you Emily!!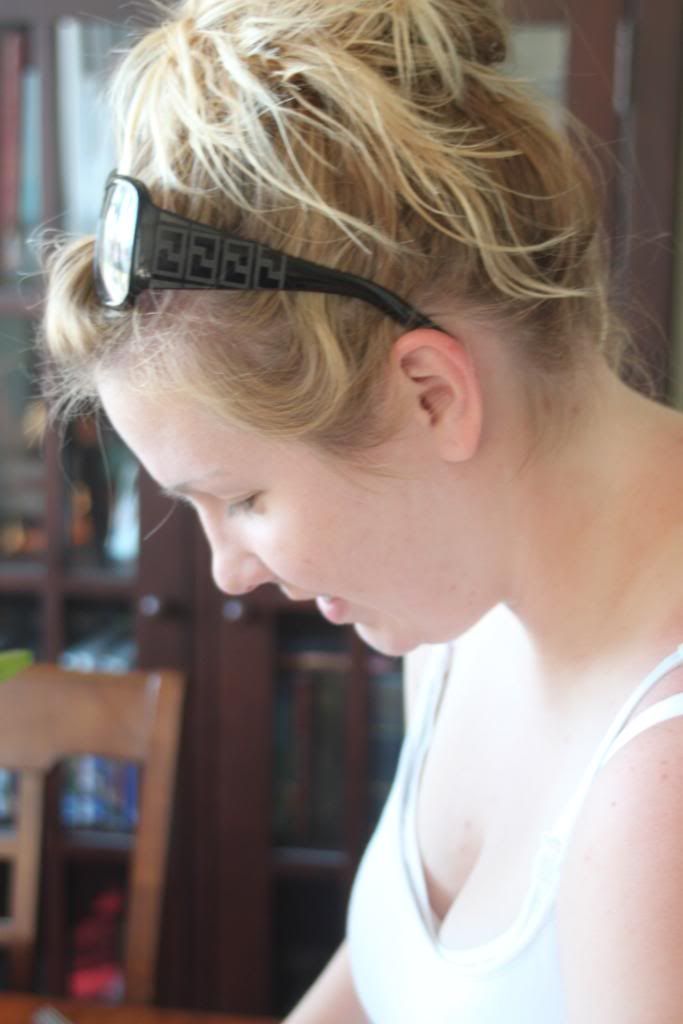 Homemade red velvet! YUM!
It was so hot today. Like 85 hot. So what better to do then go sit on the beach and enjoy the view. Ava enjoyed hanging out with Isabelle in her tent. And playing with her toys.
But you know what else Ava enjoyed at the beach today? She walked down to the water with me and let the waves hit her feet. And then she laughed! Woohoo! She walked all over the place and picked up shells and pointed to the water letting me know she wanted to touch it. I was just so amazed.
Hannah and Mallorie, like usual, loved the beach. They played out in the water for this first time this year. Mallorie said that the water didn't try to drown her once. I think she's just a stronger swimmer and more knowledgable this year. They had fun and were exhausted last night.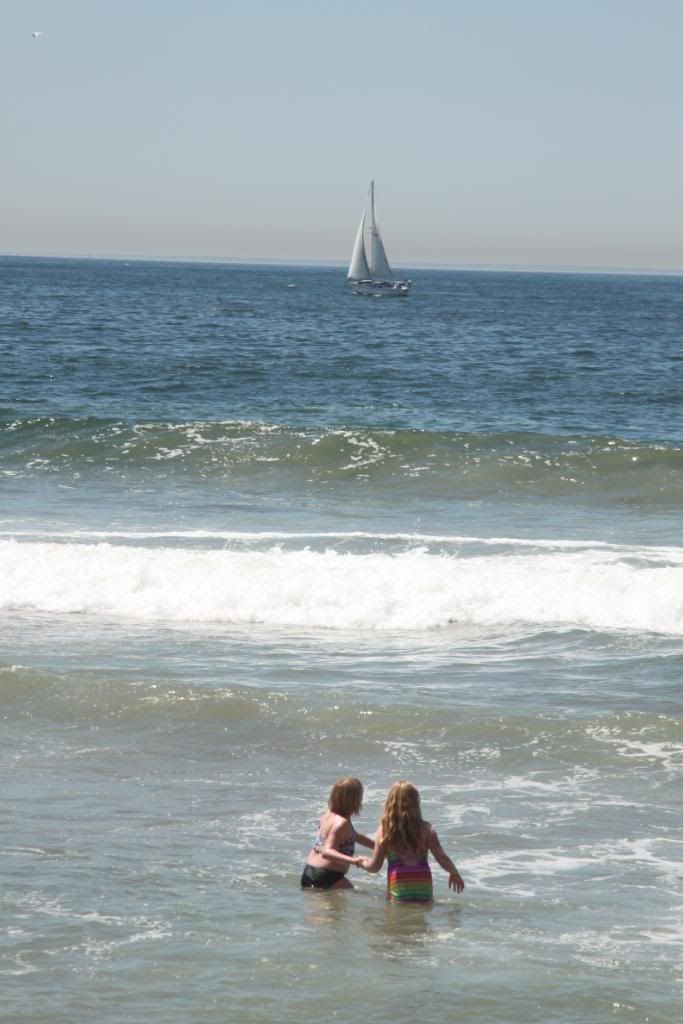 Notice Isabelle's thunder thighs? She and Ava have a commom bond there!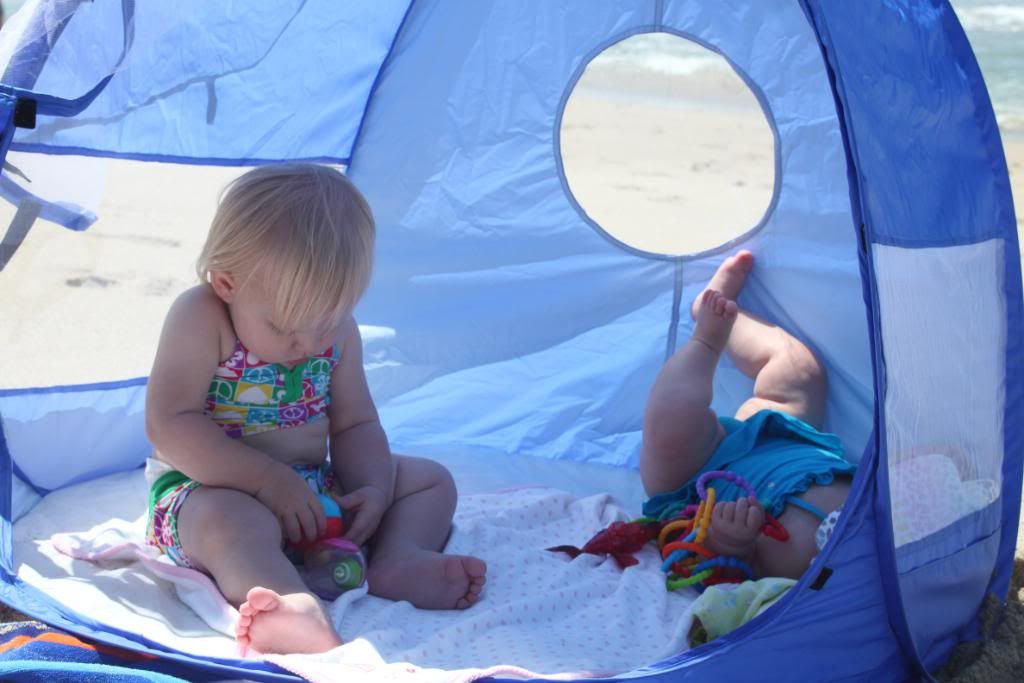 Beach hair!!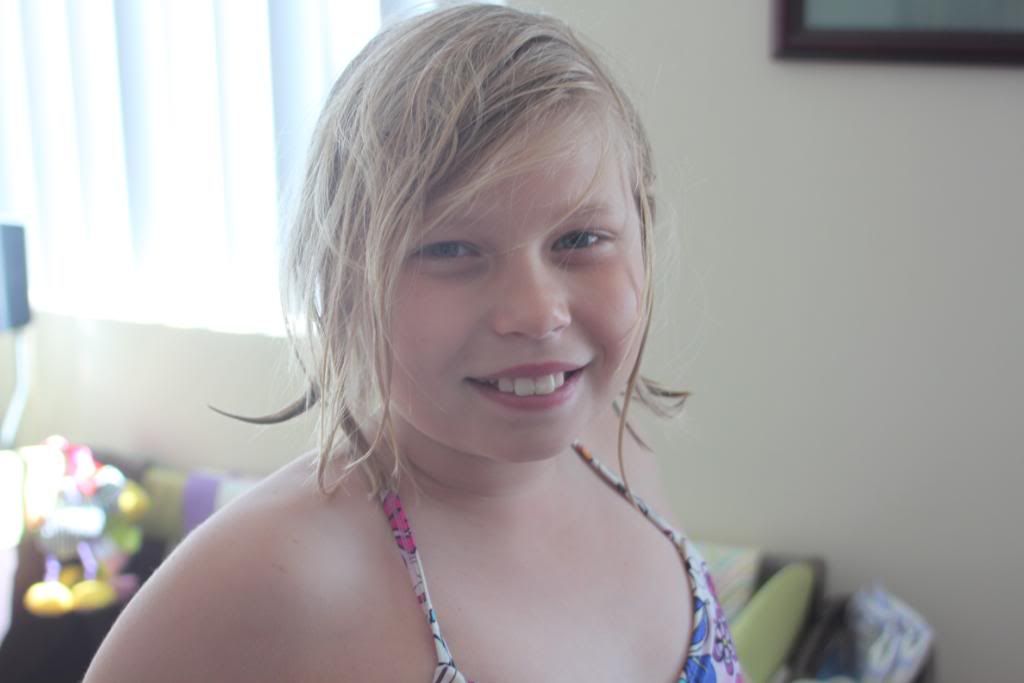 I started my art classes last night. Three hours of technique. My booty was tired of sitting when I was done and I was having trouble concentrating and not yawning there at the last because of playing on the beach earlier in the day. But it was FUN! I feel so blessed to have won that. Something that I absolutely love doing and am always up for learning more about it.
Well, I hope you have a wonderful day today. I just so happen to be turning 29 today. I'm not sure where 28 went, but if 29 goes as fast as 28 did then I guess 30's right around the corner!
Have a blessed day!
~Blessings~