I didn't post Ava's 12 months picture the other day, so here ya go:
I took her to the doctor today and here are her stats:
She's 21.8 lbs and 30 inches long. So 50th% weight and 75th% height. We knew she had grown quite a bit in the past few months, but I surprised that her height jumped so much.
She's a walking talking toddler now. I guess. Even though that just sounds crazy to me. Toddler. Nope, not yet. I won't allow it. So there.
We finally completed her collage. Every month we took a picture on our beautiful couch.

After school today I took the girls to Sprouts where we loaded up on veggies. We had so much fun. Then we came home and I wanted to get a few pics of the girls outside before the sun started to set.
I don't know who this kid is, she's a crazy kid that lives down the street that likes to hit people with the newspaper. She is certainly not mine!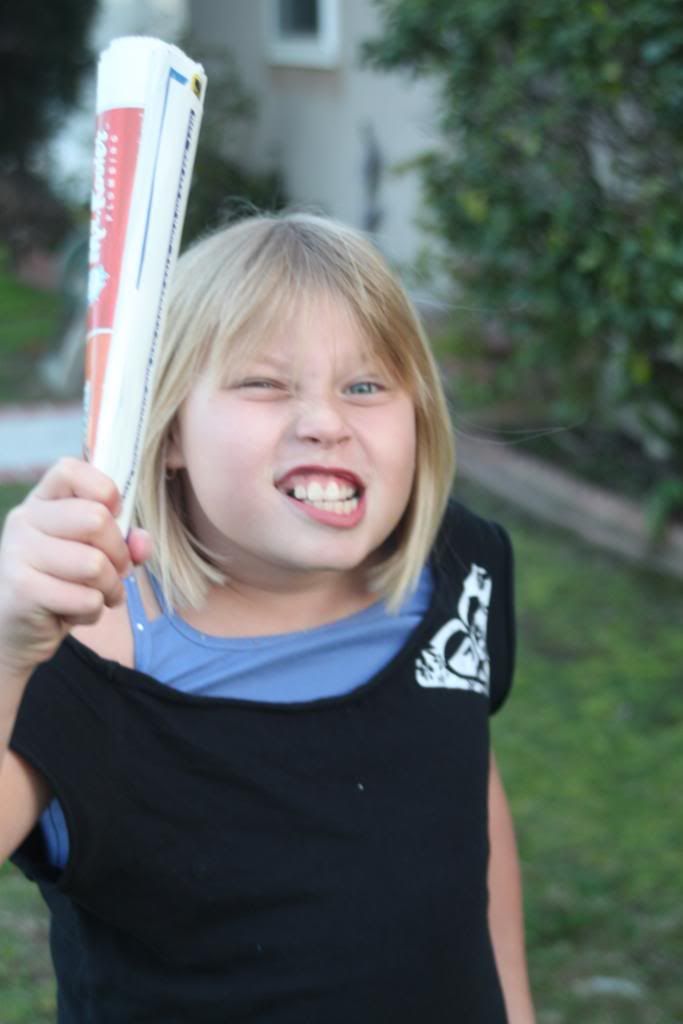 See, here she is now.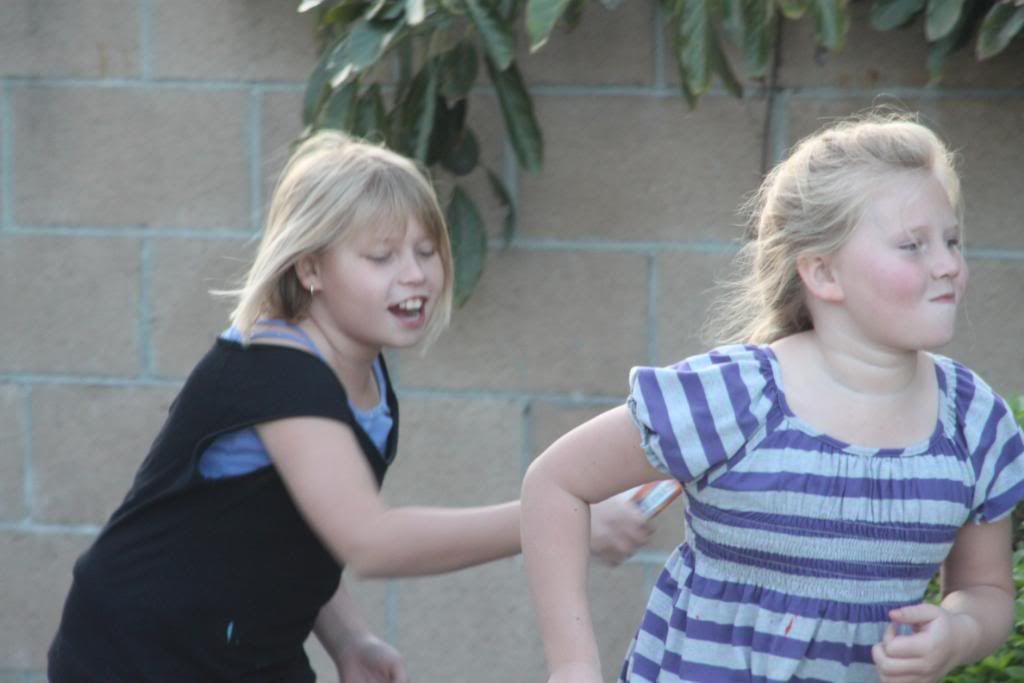 Ava just watches it all from the sidelines. She's not quite fast enough to catch up.
But she does wave to everyone who walks and drives by. She's so friendly. I'm pretty sure she's practicing her Ms. America wave.
Ahhh! Now the crazy kid is shooting at me with her newspaper. Has no one taught this kid manners?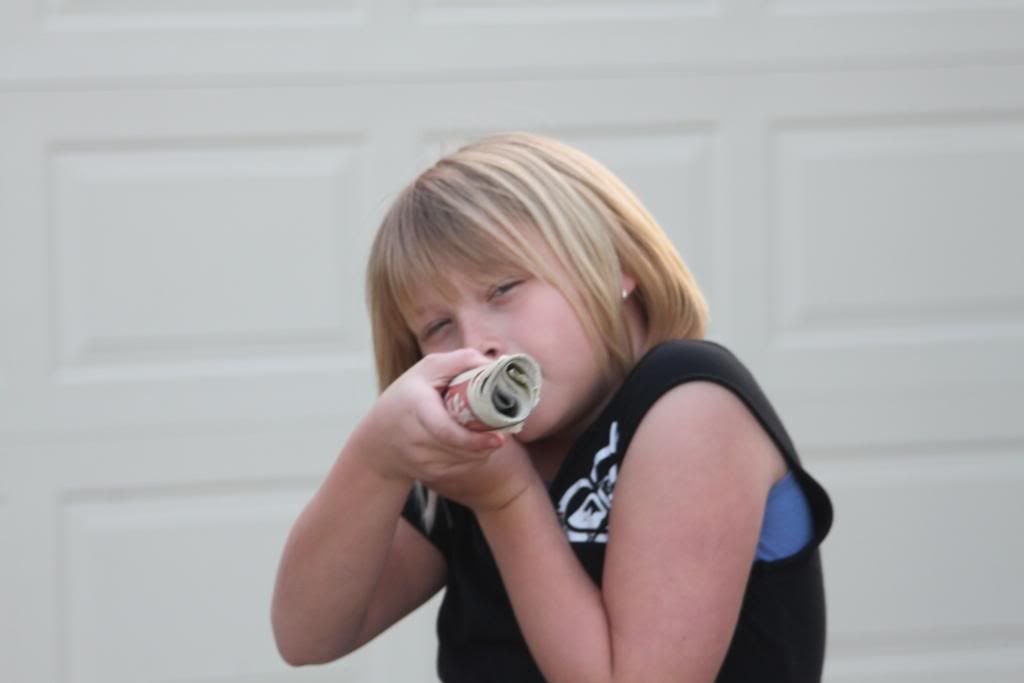 Before we went back into the house to escape the bitterly cold 75 degree evening, I got the girls to actually pose for me. Just a few pictures were all I wanted. They obliged.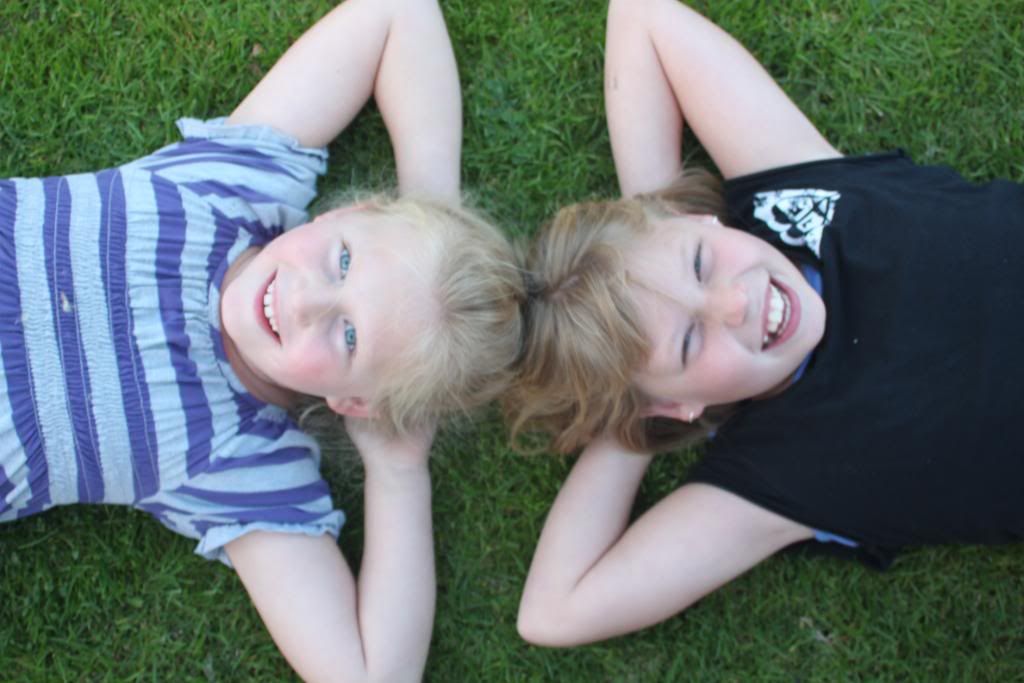 She's so serious.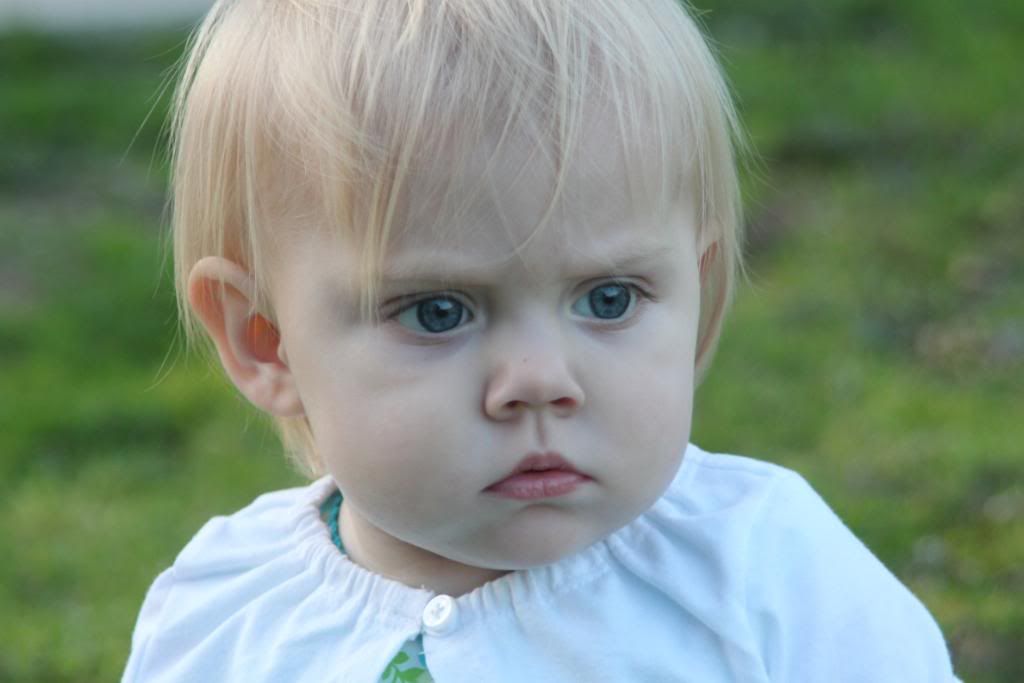 She did get to try strawberries today. She stuffed them all in her mouth at once. I think that means she likes them. Then she ate a whole bunch of avacado. Yummy!!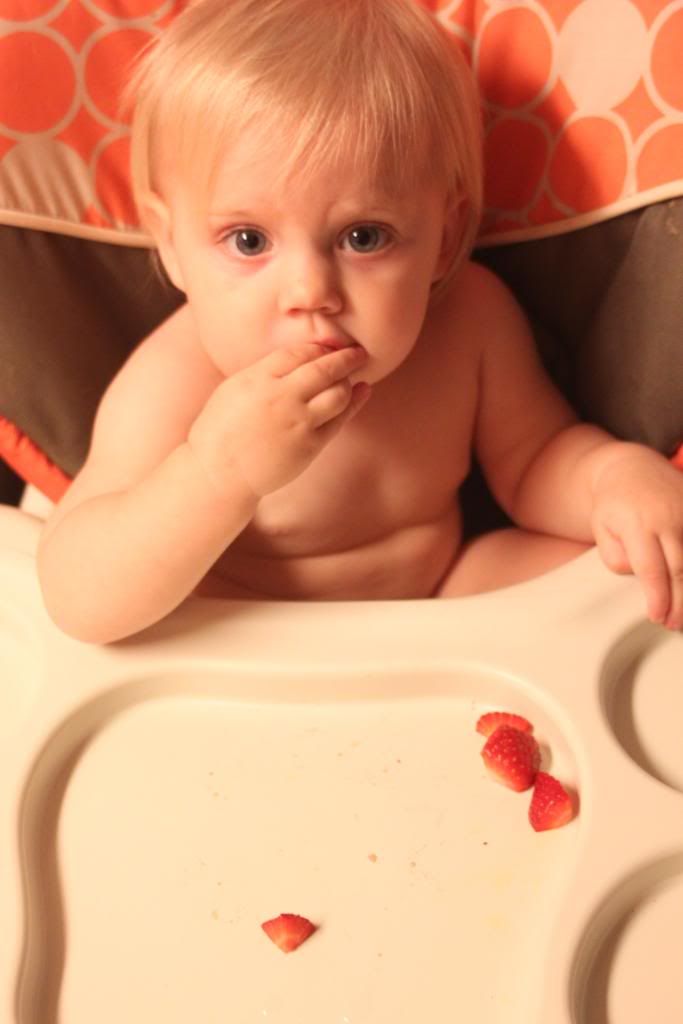 I snapped this picture today of Mallorie. She's on this whole thing about not wanting her picture taken because she thinks she's ugly. Grrrr. Who would tell her that? Anyway, I snapped this one and fell in love. She's my sweetie. I hate that she doesn't think she's beautiful, but we'll work on that.
Well, I have to go put away laundry tonight. Rusty usually does it while I do the dishes, but he's sick tonight, so I am going to be all "helpful" and do something nice. It's either that or wake up in the morning to laundry in the floor. Plus I told him I would do it so he could get some rest and I don't want to be a liar.
Okay, so I'm going to stop now. I hope you have a wonderful Wednesday!
~Blessings~