This afternoon I decided that I had better get a move on with taking Ava's picture that I want to put on her birthday card. I took her to the local bakery here and picked a few different cupcakes, not sure which would look cutest with her outfit. Which, by the way, I can't beleive I just said that...when did I become that person?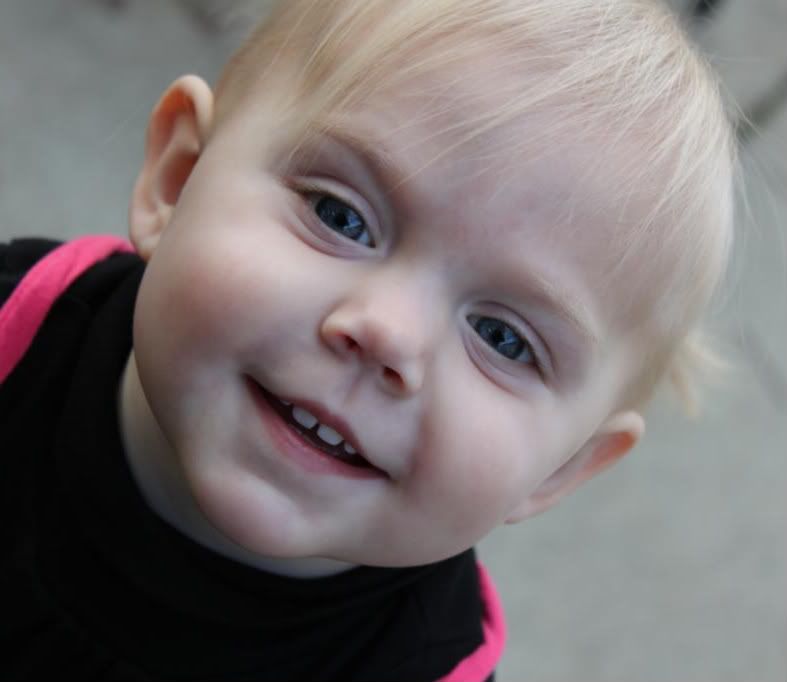 She was so good. Not once did she fuss or whine.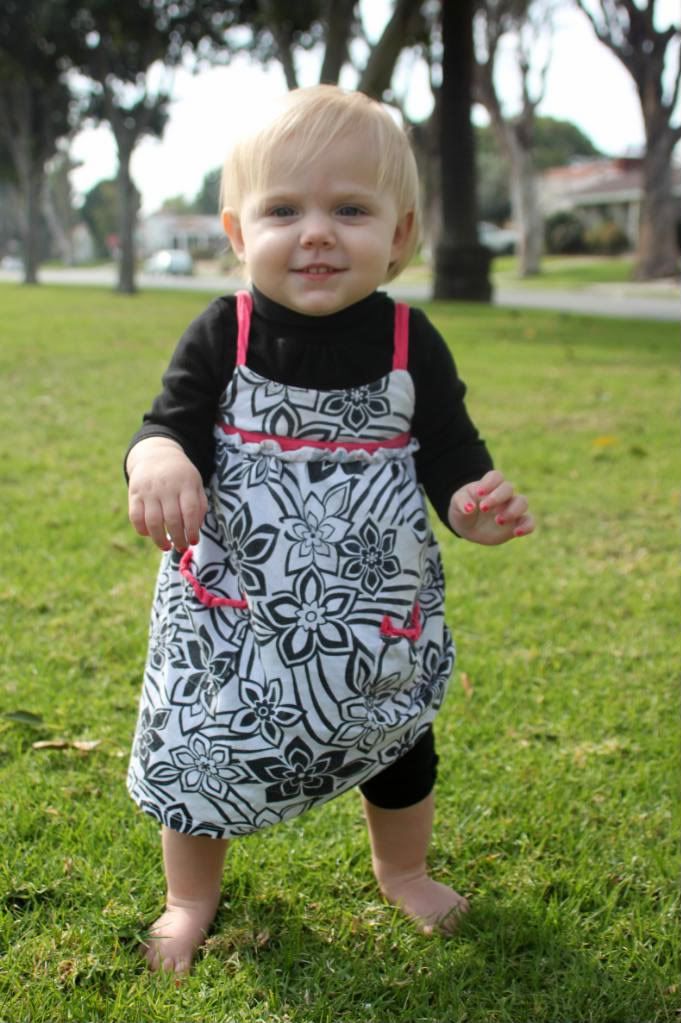 Especially after she got her little cupcake. She wasn't so sure what to do with it. At first she just pointed at it, then she let it fall and finally I broke off a piece and let her try a bite. It all went down hill from there. She LOVED her cupcake. I didn't let her eat much because I wanted to take the pics with all of the cupcakes to see which one turned out the best. I don't know which one she liked the best, but she obviously likes icing! Her birthday cake should be a lot of fun!
This next picture was after I told her I was taking away her cupcake. I promised I would give her another one, but she wasn't so sure...
Do you like her toes? I painted them last night after she fell asleep. I was holding her and she was completely conked out, so I painted her toes and fingernails. The cuteness is almost too much for me to bear!
Isn't this such a pretty cupcake?! I think Hannah ended up eating this one. I just love how smooth the icing is and the pretty red hearts.
We also ran to Trader Joe's and grabbed some cheap and very pretty flowers and took a few more pictures before nap time. I kept telling her to smell the flowers and she's stick them up to her nose. Too funny.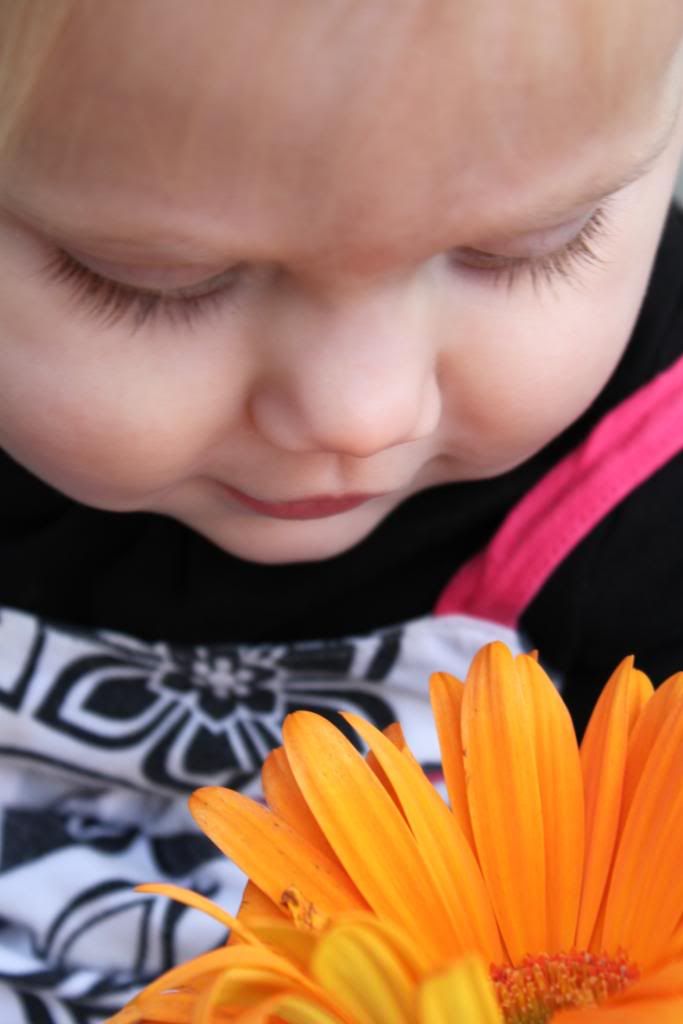 I just keep being amazed this week. Sunday evening she tried moving her leg to walk. Just out of the blue. Today she took several more steps. It's just like all of a sudden she decides to do something new. She also shakes her head yes and no. No more than yes, ha!
And shorts in February? Yes, it's SoCal, no seasons, no real "cold" weather to speak of. It was almost 70 here. Love it.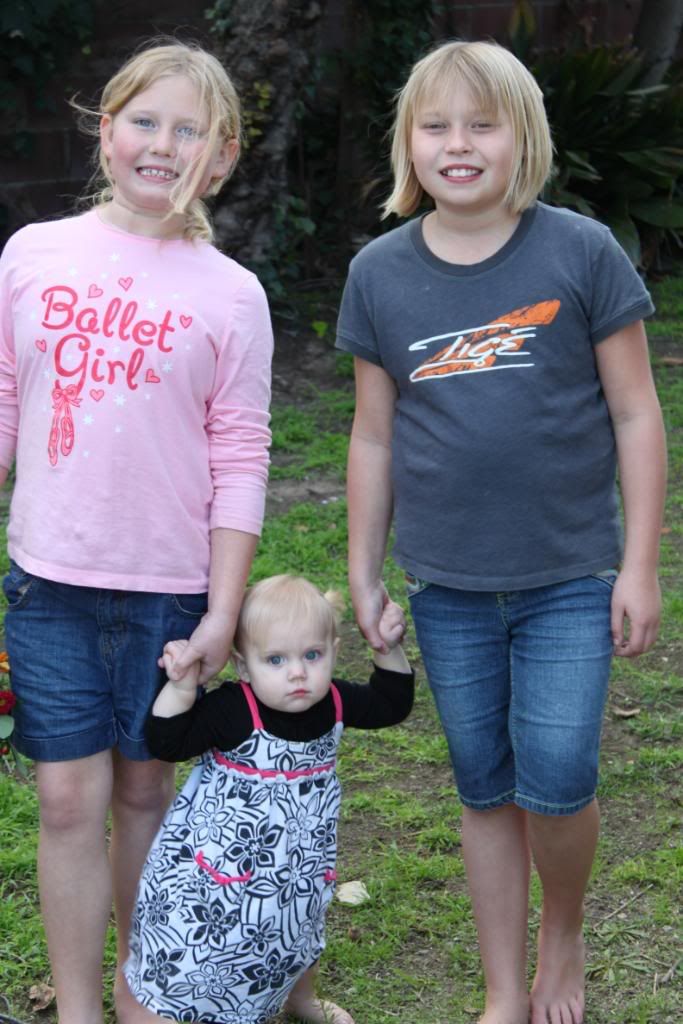 What I really loved was that the girls got to play outside after school and burn some of that energy. They went down for bed so well tonight. Oh! And I almost forgot, Hannah finished her research paper tonight over her California Mission. I am so glad that's over with. It's the most writing she's had to do so far, so we had a lot of work to do. Hopefully she'll get an A.
I hope the rest of your week goes well. I think I am heading down to the beach to go walking in the morning and if I remember to take it, I'll be shooting some more pictures of Ava.
~Blessings~