NOTE: If you are a seamstress, please do not make fun of, be mean to, or otherwise berate me for this first creation!
Sunday morning at our church I teach a craft class for the kids. They (and I) always get stuff all over their clothes, so I decided to make all the kids aprons. Easy! I bought 2 yards of cheap fabric from Ikea (seriously, it was on sale for $2 a yard). I cut (8) eight aprons from those two yards and have been sewing the edges and then adding the straps. This is one of the girly ones I made: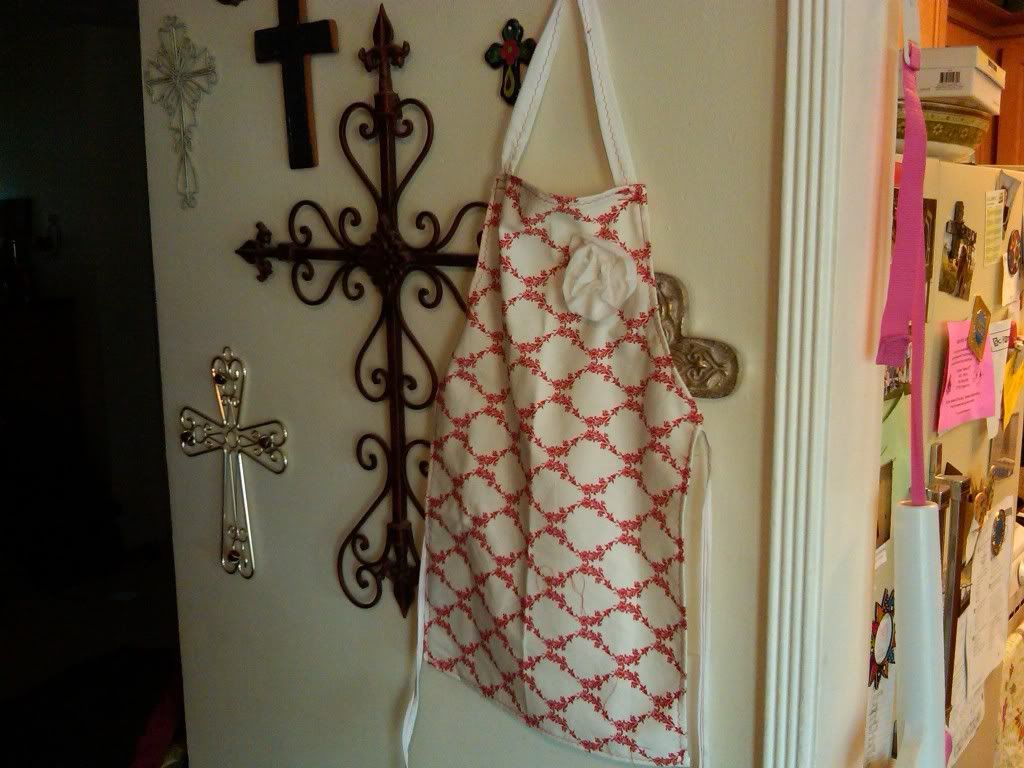 (please excuse the fridge)
This was so simple and I made it my own. I didn't use any kind of design, just what I thought would be a good size. I took one of the more boyish ones to church the other day for the kids to try and they loved it! Yay!
Anyway, last night I was sewing on this one and decided I wanted to try making a flower for it. It wasn't too hard, but be glad you can't see the back of the apron. I hand stitched it and it's not perty
Well, I just wanted to share these with you. They aren't that good and of course while making them I've hit a few bumps in the road learning to use my sewing machine. But, all in all, I am proud of them and hope the kids get them good and messy!
Have a great day today.
~Blessings~